Archives for July 2013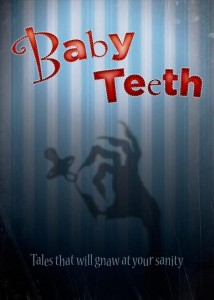 I have a couple of brand new stories in the upcoming charity anthology Baby Teeth. It's the brainchild of Dan Rabarts and Lee Murray that's filled with flash fiction that arose from this reddit post about creepy things kids say and do.
We're running a crowdfunding campaign to support a print run, and if you'd like to get your hands on a paperback, ebook or audiobook, check out the PledgeMe campaign. Proceeds are going to Duffy Books in Homes, which provides free books to kids.
Note that all dollar amounts are in New Zealand dollars, which are worth less than US or Canadian dollars, so some of these are real bargains. And note also that there's a special pledge level for non-Kiwi backers if you want a paper copy shipped from down under.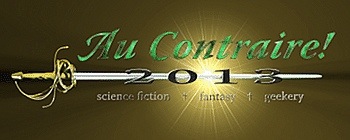 This weekend I will be at Au Contraire, the New Zealand national SF convention. Tomorrow morning, I'm kicking off the writers' track of the con with a talk about choosing the right publishing path for you and later on tomorrow will be participating on the panel about crowdfunding. Otherwise, I'll likely be found at talks about writing, video games or comics.
And I'll be at the parties, of course.
Come say hi if you're going to be there. And if anyone is up for a round of Cards Against Humanity at the pub, I'm so there!